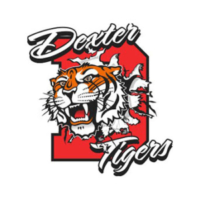 In case you haven't already heard, we had a fantastic and successful trip to the Maine state science fair on Saturday, March 25, 2017.  
All our students represented Dexter exceptionally well.We had 10 DRHS students who participated out of a field of around 170, and their posters were well done and their presentations were exceptional.  They made good impressions with the judges and they had some fun too. 
Two students who finished second and third in the psychology division.  Hannah Farrar and Megan Peach.
There were also tuition scholarships awarded.
Hannah Farrar received a full tuition scholarship to The University of Southern Maine. Ashley Reynolds received a full tuition scholarship to the University of Maine Orono with a research stipend, a mentor, and admittance to the honors college.   Congratulations to Hannah and Ashley!
 If you see any of our science fair students please congratulate them:
Hannah Farrar
Ashley Reynolds
Kilee Lewis
Megan Peach
Harris Millette
Autumn Nickerson
Caleb Cyr
Jasmine Woodard
Jacob Hesseltine
Cidney Pratt.